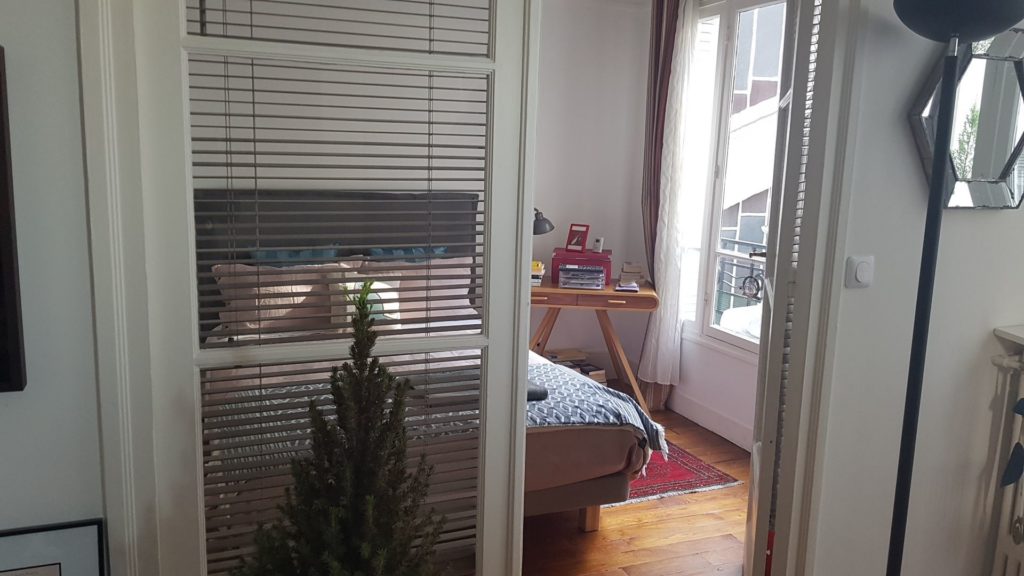 When I asked Luisa if she wanted to prepare a testimonial video for my new web site, she enthusiastically accepted, a quality that characterizes her every day.
The excellent result of this video is visible in the home page, as the virtual tour of her apartment.
This is a perfect example of a well-done work and a friendship that has started. Her apartment at Montmartre's foothill, located in a less touristic part but still charming, required few interior finishing. Now Luisa lives in her apartment and loves it, her requirements were fulfilled.
Her feedback shows it very well:
I met Tiziana about fifteen years ago thanks to mutual friends during a holiday in Paris. At that time she worked as a landscape architect. What struck me was the enthusiasm with which she guided us along the streets of Paris, pointing at many curiosities and many artistic and architectural details; this showed that, in addition to her professional good eye, she also had a great passion for the city and a deep communication sensibility.
Few months ago, my big dream to buy an apartment in Paris was taking shape, when the same friends informed me that she was real estate consulting. As I am convinced that nothing happens by chance, I lost no time for asking an appointment for a consultation.
I think that my purchase was as quick as a flash; I firstly saw the apartment in December and by the end of February I signed the bill of sale. This short lapse of time didn't prevent Tiziana from being careful in observing the fundamental details (stability of the building and the apartment, environmental risks, compliance with regulations), so it's all been sent ahead with extreme care, professionalism and a lot of patience.
I liked to compare the « official » photos with those taken by Tiziana because hers were very realistic and matched my needs; I also liked the evaluation between the pros and cons, the technical file, and I greatly appreciated the photos of the facades, shops and attractions located near the apartment, in order to « see » in real time with Google Maps where exactly was located the apartment she just visited.
Now I have a beautiful apartment in the 18th district, below the hill of Montmartre, quiet, calm and bright in a beautiful building of the '20s with lift (rare!).
My dream crossed Tiziana and became true: thank you !
Luisa
Thanks' to you, my dear friend !